Staff
Our dedicated staff members are here to provide support, compassion, and information to help you through your journey of grief and the celebration of your loved one's life.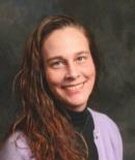 Rayna J. Brophy
Rayna Brophy has been with the Blackburn-Giegerich-Sonntag family since 2014. She is a graduate of Joliet Central High School and Lewis University and has 2 children. She has served on several boards and committees to include Trinity Christian School Board, Westminster Presbyterian Church Session and Deacons Board, Joliet Area Historical Museum planning and fundraising committees and as Youth Group Director of Westminster Presbyterian Church. Rayna holds her insurance license and is a Certified Preplanning Consultant. She is a graduate of Worsham College of Mortuary Science.
Blackburn-Giegerich-Sonntag Funeral Home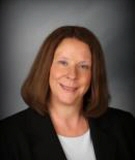 Kathryn A. Giegerich
Kathy Giegerich has been a licensed funeral director since 1984. She began her career with her father at the Sonntag-Wylie Funeral Home and is now the proud owner of Blackburn-Giegerich-Sonntag Funeral Home. She is a member of several professional organizations, including: Will County Funeral Services Association, former Secretary/Treasurer, Illinois Funeral Directors Association and National Funeral Directors Association. She is also actively involved in the community serving as past-President of the Zonta Club of Joliet and Childerguild at Silver Cross Hospital and a current member of the Zonta Club of Joliet, Rotary Club of Joliet, and Joliet Chamber of Commerce. She sits on the Board of Guardian Angel Community Services and is past chair of Our Lady of Angels Retirement Home Board. Kathy is a parishoner at St. Paul the Apostle Catholic Church.